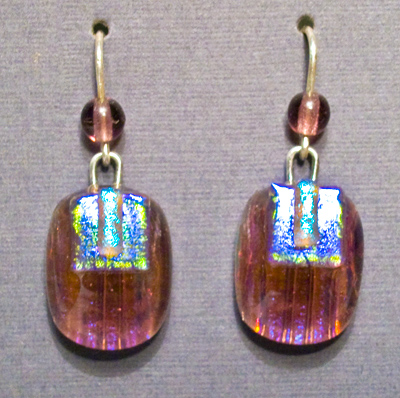 GL002 SS mini ROSE 1 9/16 x 7/16 x 1/4 30.00
You can see the lovely striated base glass, which is blue with red and gold stripes, coming through the rose glass. The top dichroic is yellowish gold with light going through it (transmitted) and a violet when light is reflected.
This particular item has been sold, but I can certainly make another of the same design. Please expect minor variations and delayed shipping while I craft another.
Terms and Conditions