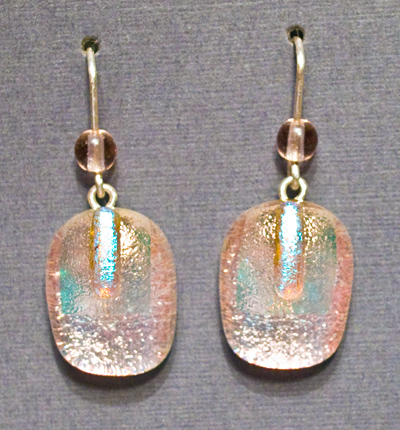 GL011 SS mini CLEAR 1 5/8 x 1/2 x 1/4 30.00
The peachy-salmon color dichroic on the back is making this little earring glow with the palest peachy pink. The same dichroic is on top.
This particular item has been sold, but I can certainly make another of the same design. Please expect minor variations and delayed shipping while I craft another.
Terms and Conditions