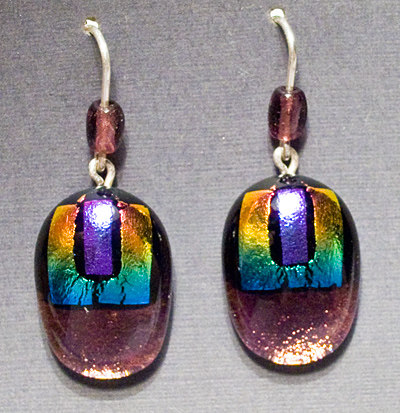 GL021 SS short ROSE 1 3/4 x 1/2 x 1/4 38.00
Rainbow metallic dichroic tops. Silver dichroic back glows through lovely old-fashioned rose. Violet stripes. Oval rose earwire bead.
This particular item has been sold, but I can certainly make another of the same design. Please expect minor variations and delayed shipping while I craft another.
Terms and Conditions