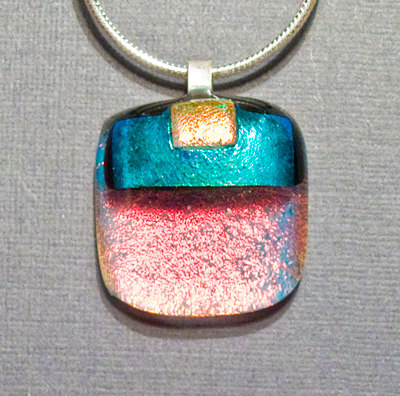 GL046 Small Pendant CLEAR 1 5/8 x 5/8 x 1/4 [16 in. 1 mm chain] 50.00
Deep red-orange dichroic back glows through clear glass. Turquoise Dichroic top front has black back so the turquoise is very brilliant. Red-orange Square on top shines very brightly. Flat silver wire is embedded to create the bail.
This particular item has been sold, but I can certainly make another of the same design. Please expect minor variations and delayed shipping while I craft another.
Terms and Conditions