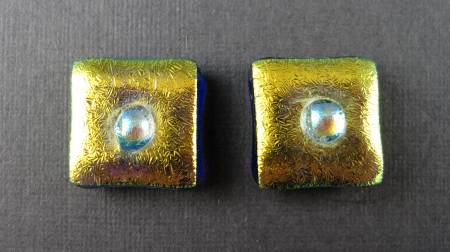 P116 Gold Metallic w Sky Dot 11 mm sq 24.00
Very accurate photo. The base glass is teal but you can't see it.
This particular item has been sold, but I can certainly make another of the same design. Please expect minor variations and delayed shipping while I craft another.
Terms and Conditions