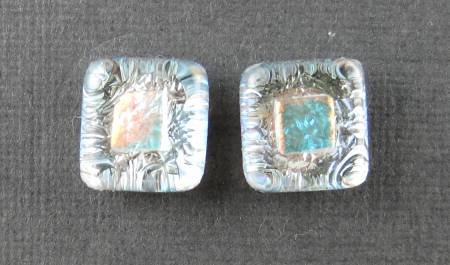 P94 Silver clear w/ orange dot 6.5mm sq 19.00
Excellent photo. Shows beautifully that the aqua is the transmitted color of the orange gold, which is prominent against the pale silver clear.
This particular item has been sold, but I can certainly make another of the same design. Please expect minor variations and delayed shipping while I craft another.
Terms and Conditions