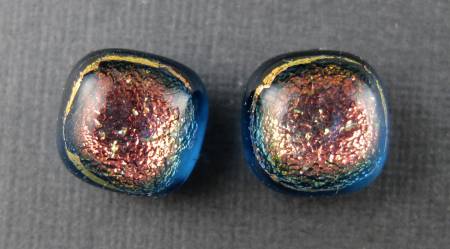 P98 Salmon Clear over Marine 7mm 19.00
Almost pink with flashes of gold. The salmon dichroic surface is sandwiched between the clear top glass and the rich marine blue base glass. Again, you are seeing sparkle, not crystal facets.
This particular item has been sold, but I can certainly make another of the same design. Please expect minor variations and delayed shipping while I craft another.
Terms and Conditions