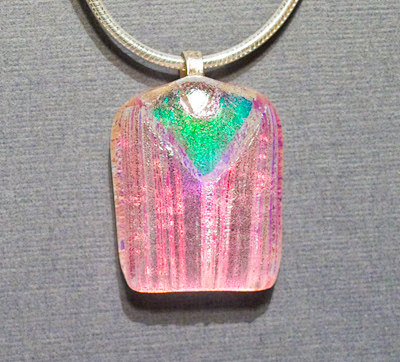 GL045 Small Pendant SILVER STRIPES 1 3/4 x 5/8 x 1/4 [16 in. 1.2m chain] 55.00
Hot pink dichroic back glows through to give a glowy pink look to this clear glass, picked up by hot pink triangle on front. Striated silver on front has tiniest pinstripes of dark blue. Flat silver wire is embedded to create the bail.
This particular item has been sold, but I can certainly make another of the same design. Please expect minor variations and delayed shipping while I craft another.
Terms and Conditions